ll Comune di Prata Sannita si trova ai piedi del versante N.O. del Massiccio del Matese all'estremo Nord della Campania. Dista dal Capoluogo di Provincia Caserta 58 Km ., e da Isernia 28 Km.
E' raggiungibile attraverso l'autostrada A1; da Roma uscendo a S. Vittore del Lazio distante 33.Km., e da Napoli e Caserta uscendo a Vairano Caianello distante 23Km.

Il City of Prata Sannita is located at the foot of the slope N.W. of the Matese massif at the northern Campania. Distance from the capital of the Province Caserta 58 km., And 28 Km from Isernia It reached via the A1 motorway, exit at Roma by S. Vittore del Lazio 33.Km. away, and Naples and exit at Caserta Vairano Caianello 23km away.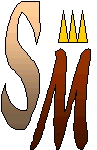 Via Cantone Sannitico n. 38
81010 Prata Sannita ( CE ) ITALIA
Tel. : 0823/941161
Tel. Mobile 333/1947552
E-mail : santillomartinelli1@virgilio.it